The Pagnol story-Chapter 1
From day one, Pagnol has been "about the product and the brand" not about "me" as one the main founders.
A good designer strives to create a product that "stands and sells on its own", otherwise forget it! Once the hype and trends pass, it will not have longevity, so I knew the brand had to have timeless products and our authentic lifestyle around it. However I, like all creatives, have been inspired and motivated to do it AND to keep going by other creatives and THEIR stories, (Like the ones in our own Pagnol creative and engineers riders culture!) So this is the reason why I like to share the story of Pagnol, which inevitably, is MY story in a few short but fun chapters. Pagnol is no Alpinestars or Dainese size of a brand, but I hope you find some inspiration to do or continue YOUR own thing.
CHAPTER 1-Coming to the USA to be a "Rock Star"!
I came to the USA from Mexico in 1989 to be a rock star. I never made it big but I had a blast! I played in a ton of LA clubs and with different bands and worked as a recording engineer and producer. My work with a band named Orson was my biggest direct sort of success (I recorded and co-produced all their demos prior to getting signed) and at the end of my music career with my band The Academy
In 2003 I transitioned to Fashion, "Rock fashion"(After a way too long fashion retail-day job background!) Doing wardrobe for lots of tour and video bands such as Marilyn Manson, Korn, Chris Cornell, Billy Corgan to Mariah Carey, celebs, etc. That is where I kind of learned to not be into celebs validating a product, bands were cool, but I did not see how actors and actresses had a "real design say" to validate a product!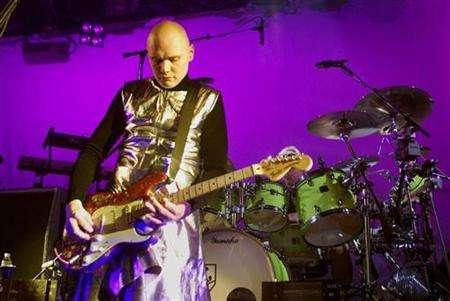 Later I transitioned to general fashion, where I worked as a designer. I started my own "moto-influenced" line: Pistol, for which I had great PR contacts being featured on Elle Magazine for example, so it did well but I did not have the know how or the money to produce the orders!
I continued to work as a designer for other brands, but I also HAD to learn pattern making, as design work was not always available. Later, I started Pagnol as a "denim moto-influenced" fashion brand. This time I did have an investor but moto was not in fashion! It didn't do as well as Pistol did.
I always had a passion for motorcycles. I used to ride enduro and motocross in Mexico and in all my USA life up till 2003, which then I bought a Buell M2 cyclone and turned it into a cafe racer. I thought of mixing the two passions, moto and design since Pistol, but then I thought of approaching Alpinestars with a proposal for a fashion influenced moto line and he said yes! Which became Alpinestars Nero around 2007. From here I started www.SpeedMachinesDesign.com continuing to do work for other moto companies all the way to MotoGP.
However, this cool moto design work was still not consistent enough to pay the bills (I had one 2 year old daughter, a boy on the way, and a mortgage!) it still needed to grow and to be honest, being that I "liked" fashion design, but I did not "love it" as I do moto design, I was just "ok" at it! so the pattern maker and tech designer work were what kept growing and growing, working for companies like James Pearse, Quicksilver, Joie, Habitual, Chrome Hearts and more, I became a top-notch tech-designer/pattern maker in LA, something that was "never the goal", I realized that the more I did it, the more I kept being dragged in that wrong direction!
NEXT MONTH: CHAPTER 2- Pagnol as a "real" moto gear brand