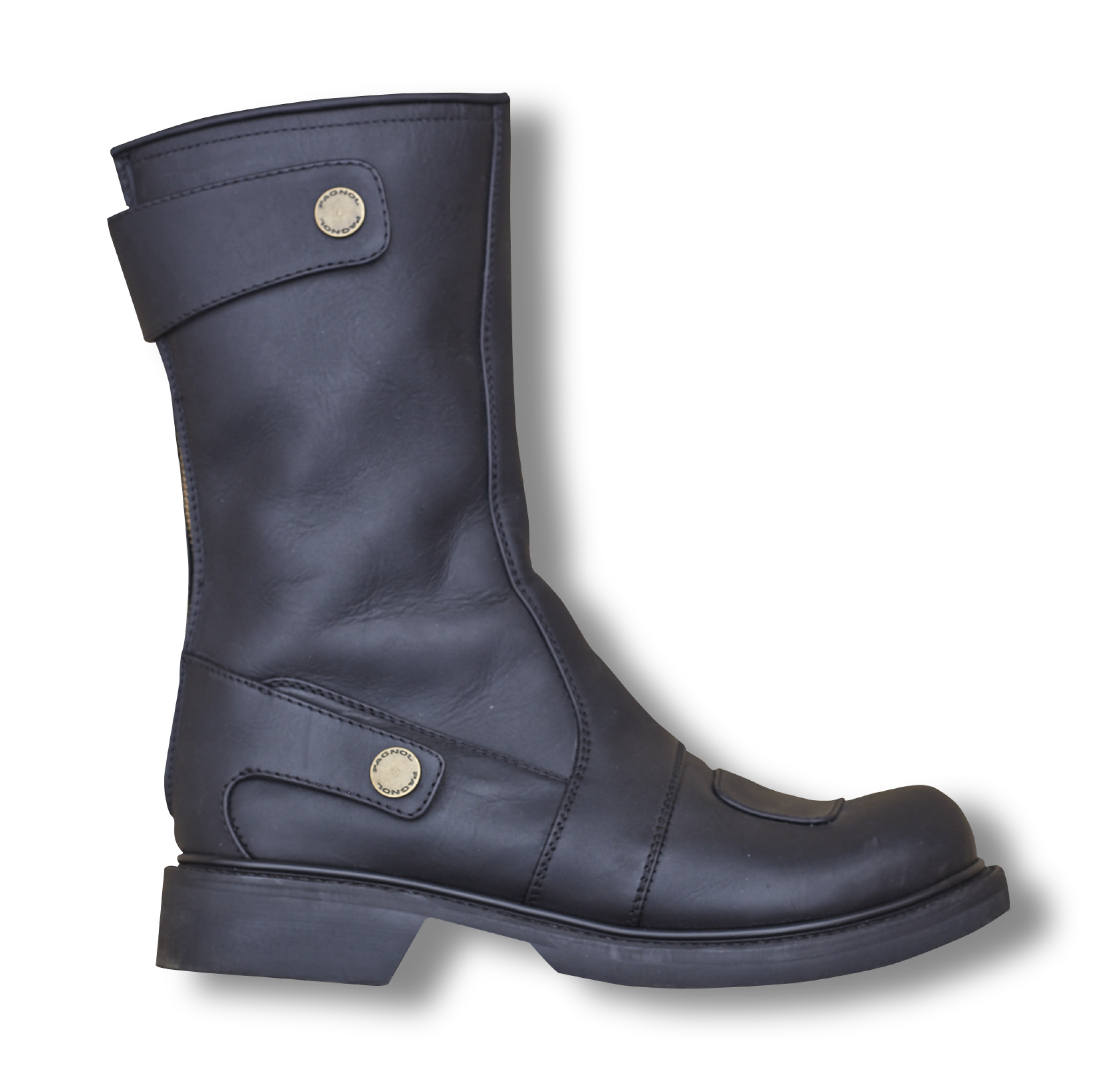 P1 moto boots surplus
Our boots factory made a count mistake, it happens, now you guys with size 12 get to take advantage of this P1 moto boots sizes 12 surplus sale! From $325 to $185!
SALE ITEMS OVER 20% OFF REQUIRE SHIPPING, Please select the right shipping option at checkout.
Double check your size against the sole measurements images, these run a bit big and are final sale.
Importing taxes will apply for non USA customers.
Introducing, the Pagnol P1 moto boots.
Once again, we have created a product out of the need of something we could not find.
We wanted a mix of a vintage combat boot with the classic cafe racer style. We did not want any more "lace-up boots"! There is plenty of that out there but in true Pagnol fashion, we also wanted a moto boot that could easily be worn off the bike and for everyday use if you like and with our "modern design of classic features" philosophy, which creates a unique use range from modern to classic bikes.
For this and lastly, we wanted a boot that could be worn with our M3 moto leather pants with the leg tucked in or, with your favorite jeans over the boots. Check out their lifestyle gallery HERE
SCROLL DOWN FOR SPECS AND SIZE CHART
sale
-100% matte cowhide exterior
-Pig hide for lining
-Goodyear Welted Sole
-Ankle protection
-Antique brass hardware and back zipper